Forthcoming Events
Owing to ongoing concerns re Covid-19, all talks will be delivered over Zoom, and all bookings must be made via Eventbrite via the links provided for each talk. A link to the Zoom meeting will be sent prior to the talk to all current ticket holders.
Admission:
Zoom: £5 for non-members, free for members. Free for students.
Student membership of the Society is free.
2022
23rd October
Derek Clark
'Scottish Opera Wagner Productions – A Personal View'
DEREK CLARK was born in Glasgow and is an Honours graduate of the RSAMD and Durham University. After post-graduate studies at the London Opera Centre, he joined the Music Staff of Welsh National Opera as a repetiteur, and, later, Staff Conductor, making his conducting debut with them in 1982 with Mozart's 'Cosi fan tutte' and, among many other operas, helped to prepare their Ring Cycle, directed by Goran Larvefelt, and their production of 'Parsifal' conducted by Anthony Negus. In 1997, he was appointed Head of Music at Scottish Opera, and has since conducted a wide variety of operas for them by composers ranging from Handel and Mozart through Rossini, Verdi and Puccini to James MacMillan and, most recently, Arthur Sullivan. He assisted Sir Richard Armstrong on Scottish Opera's 2004 Ring Cycle, and has been involved in several other Wagner productions for the company. He also works as an accompanist, coach and arranger (his re-orchestration of Humperdinck's 'Hansel and Gretel' has been used by opera companies and colleges throughout the UK and in America). Since 2011 he has been Music Director of Dundee Choral Union, and since 2014, Organist and Director of Music at Helensburgh Parish Church.
20th November
John Willmett
'Richard Wagner Die Meistersinger: Renunciation of Self and the World'
John Willmett was born in Dunfermline and educated at Truro School and Bristol University. After a career as a teacher of music in schools, latterly at Daniel Stewart's and Melville College, he studied at Edinburgh University, gaining degrees in German, European History, Organology, Divinity, and has doctorates in Music and Religious Studies. John, one-time president of the Edinburgh Society of Musicians, is now organist at St Michael's Kirk Linlithgow, gives piano recitals and is writing a book on C. J. Jung's pupil, Scottish analytical psychologist Maurice Nicoll.
11th December
Annual General Meeting
Speaker Tomas Leakey 'Experience of Bayreuth 2022'
Tomas was the 2021 Stipendiat


15th January
Mark Berry
'Frank Castorf's Bayreuth Ring (2013-17)'
Professor Mark Berry is Head of Music at Royal Holloway, University of London. He is the author of Treacherous Bonds and Laughing Fire: Politics and Religion in Wagner's'Ring', After Wagner: Histories of Modernist Music Drama from 'Parsifal' to Nono, and Arnold Schoenberg, as well as co-editor of the recent Cambridge Companion to Wagner's 'Der Ring des Nibelungen'. He regularly writes about opera (and concert) performances and productions on his blog, Boulezian.
19th February
Derek Williams
'The Christianity of Richard Wagner'
Like Christianity, the redemptive power of Love is the central controlling idea in all of Wagner's operas, and he was one of the few composers versed in Philosophy and Theology.  Yet some manifestations such as incest and adultery in Die Walküre remain shocking, even to contemporary audiences.
Wagner was especially interested in German Idealism, and the thought of figures such as Schopenhauer, Feuerbach and Hegel, so he fits the mould of a socialist rather than that of a proto-Nazi, his notorious antisemitism notwithstanding.
Of all the books in Wagner's private library in Dresden, his copy of Luther's translation of the New Testament was the most heavily annotated, yet his preparatory study for an opera 'Jesus of Nazareth' never got beyond the stage of sketches.  Nevertheless, despite his often hostile attitude towards the Catholic Church, Wagner pestered his Jewish friends to undergo baptism and convert to Christianity.  However, he was unable to convince Hermann Levi to convert ahead of conducting the premiere of Parsifal.
This talk discusses the essence of Christianity and examines Wagner's place in it.
As well as being Chair of the Wagner Society of Scotland, Derek Williams is on the Associated Staff of the University of Edinburgh as a lecturer/tutor in music. He has been orchestrator, composer, conductor and freelance musician for 27 feature films, television documentaries, mini-series, with 33 recording credits, and he has been a frequent conductor of orchestras such as Victoria Philharmonic Orchestra, East Lothian Festival Orchestra and many others. Many of the media to which he has contributed have gone on to critical and popular acclaim, including Los Angeles Film Festival, Indiefilms, BAFTA, Best Film Score (NZ), an Oscar, Platinum sales and Australian Aria Award nomination.
Derek's range of international clients have included Torvill and Dean, Sir Robert Helpmann, Cameron Mackintosh and Caroline O'Connor, and his work has been performed at the Royal Albert Hall and Garrick Theatre (London), Sydney Opera House. As a young chorister he performed in Westminster Abbey, Kings College Cambridge, the White House and Lincoln Centre, New York.
19th March
Michael Downes
'From Dresden to Bayreuth: tracing the creation of The Ring'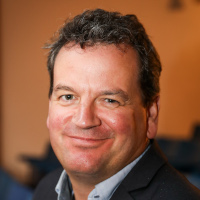 Michael Downes, MA, MPhil, DPhil, is a conductor, writer and lecturer with a particular interest in opera. He studied English and Music at King's College, Cambridge and completed a doctorate on the music and ideas of Debussy at the University of Sussex. He has lectured for most of the UK's leading opera companies and writes programme notes for organisations including Wigmore Hall and Snape Maltings. He collaborated with Nike Wagner, great-granddaughter of Richard, on the English version of her book about her family's history, and has written books both with and about the British composer Jonathan Harvey; current writing projects include books about Wagner and Elgar. Following two years as Director of Music at Fitzwilliam College, Cambridge, Michael has occupied the same post at the University of St Andrews since 2008. The following year he became musical director of St Andrews Chorus, now Scotland's largest choral society, and founded Byre Opera, with whom he has conducted operas by Britten, Janacek, Tchaikovsky, Handel and Debussy, among others. He recently led the University's project to build the £15m Laidlaw Music Centre, which opened this year.
23rd April
John Payne
'Wagner and Revolution'
John Payne has been passionate about Wagner's music dramas for over 50 years since seeing them for the first time in the early 70's in Bayreuth and London. He was the Secretary of the Cambridge University Wagner Society, where he had dinner with Friedelind Wagner. After spending 40 years working for the British Council in Pakistan, India, Bangladesh, Egypt, Ghana and other places, he is now able to indulge his enthusiasm fully, and has been the Chair of the Wagner Society Manchester since 2019.
21st May
Kirsten Paige
'Richard Wagner as Ecocritic'
Kirsten Paige is an Assistant Teaching Professor of Musicology at North Carolina State University. She was previously a Postdoctoral Fellow in Music at Stanford University and earned her Ph.D. in Music History from UC Berkeley in 2018. Kirsten's work asks how forms of scientific knowledge shaped musical practices and aural cultures in the long nineteenth century, with a special focus on global cultural and scientific exchanges. Her first book, Richard Wagner's Political Ecology (under contract, University of Chicago Press), explores the influence of nineteenth-century environmental and climatic theories on Wagner's artistic and political regimes of knowledge. Her work has also appeared in The Cambridge Opera Journal, Opera Quarterly, 19th-Century Music, and the Journal of the Royal Musical Association.