Forthcoming Events
To be held in the Edinburgh Society of Musicians from 6.30 to 8.30 pm (provisional)
Admission: £10 for non-members, £5 for members. Attendance on our Zoom stream is £5 for all attendees.
Student membership of the Society is free.
2021
10th October
25th Anniversary Celebration / Linda Esther Gray
'Wagner and Me! Before, During and After'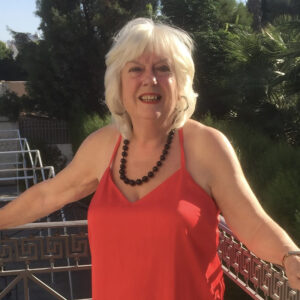 I have tried to put Wagner himself at the very centre of this occasion and I am sorry not to be able to ask him to sit beside me during the talk, but I can try to bring him to life for you through my own music making, my interest in his words, and our imaginations. During the talk I will try to take you with me inside the sounds and thoughts of the singers, myself and others, who have had the joy of performing Wagner's dramatic works and who have tried to bring their thoughts and voices as close to what they imagine Wagner would have wanted. Without the singer, Wagner's music making would have been very different and so tonight you watch and listen to the music which you know intimately, through the open heart of a singer.
Linda Esther Gray
Linda was born in Scotland and in the second half of her short career specialised in singing Wagner. After a near fatal illness, she retired from the stage with a heavy heart because her voice and her body no longer spoke to each other with ease. Her personal life was in crisis and survival itself was all she could hope for. However, with loving care from her family and a few years of psychotherapy, she began to recover vocally and was glad to share her knowledge of singing with others, both through teaching and through writing. Her five books all have singing as their theme one way or another. Her understanding both of the human voice and of the emotions involved with singing at the highest level have given her many happy moments when other singers she has worked with have reach their own goals. More recently she has become a founder member of a group called Re-Sound, whose aim is to help singers who, for whatever reason, have stumbled on the singing road, and this gateway to helping singers has given her a new lease of life. Linda is now 73 years old and she has not missed a single day either thinking about or practising her own technique.
14th November
Philip White
'Experience with the Bayreuth Festival Chorus'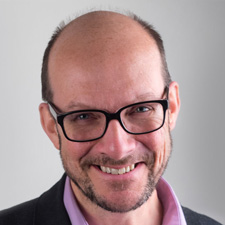 Philip White is Head of Opera at the Royal Conservatoire of Scotland, and Head of Music and Chorus Master at Grange Park Opera. Philip was Chorus Master of the Royal Danish Opera from 2004 to 2012 and for the past ten years has been Assistant Chorus Master at the Bayreuth Festival in Germany. In his talk Philip will outline his various experiences with the Bayreuth Festival Chorus.
5th December
Annual General Meeting
Tomas Leakey – 'Experience of Bayreuth 2021'
Michael is a conductor and composer based in Edinburgh. He studied Music at the University of Edinburgh, graduating with a Bachelors degree in 2013 and a postgraduate Masters in 2015. He has studied with some of the UK's leading conducting teachers, including Alasdair Mitchell, Sian Edwards, Gary Walker and Denise Ham.
Early in 2019, Michael was honoured to be awarded the Wagner Society of Scotland's Bayreuth Scholarship to fund music studies in Germany in August. He has thrice received Young Conductor's Awards from the Association of British Choral Directors and recently completed a placement with the Strathclyde University Chamber Choir through the Association's Apprentice Conductor scheme, with mentorship from Alan Tavener. He was awarded the Ian-Pitt Watson Conducting Prize in 2013 and has also received travel bursaries from the University of Edinburgh and Early Music Forum of Scotland.
Michael enjoys a portfolio career in music and currently conducts the Bathgate Concert Orchestra, Falkirk Tryst Orchestra, Edinburgh Mandolin and Guitar Orchestra and Edinburgh Recorder Ensemble. Alongside composition and arrangement work, he regularly collaborates in chamber music projects and is active as an accompanist and church musician. He also writes as a reviewer for several music publications including the British Society of Eighteenth Century Studies.
16th January
Graeme Arnott
'Lohengrin and the limits of Left-Wing Politics'
Wagner's involvement with revolutionary politics in the 1840's culminated in the creation of Lohengrin, his participation in the failed Dresden revolt and subsequent flight. A century that began with a turn away from history to myth ended with a turn away from left-wing politics.
Graeme Arnott will consider two contemporary revolutionary political movements each with conflicting appropriations of Lohengrin to reflect on what this can tell us about the limits of left-wing politics.
Graeme Arnott was a representative on the National Executive of the Radical Independence Campaign. He wrote articles for the Scottish Left Project, collaborated in the writing of a play about the first translator of the Communist Manifesto, and was involved in the foundation of the RISE political party. He has since reformed.
13th February
John Willmett
'Wagner Die Meistersinger: Renunciation of Self and the World'
Wagner's Die Meistersinger: the Renunciation of Self and the World mythicized in the symbols of the world of the medieval guilds and articulated in the Romantic understanding of the musical language of J. S. Bach.
John Willmett, born in Dunfermline, was educated at Truro School and Bristol University. After a career as a teacher of music in schools, latterly at Daniel Stewart's and Melville College, he studied at Edinburgh University, gaining degrees in German, European History, Organology, Divinity, and has doctorates in Music and Religious Studies. John, one-time president of the Edinburgh Society of Musicians, is now organist at Bearsden Cross Church in Glasgow, gives piano recitals and is writing a book on C. G. Jung's pupil, Scottish analytical psychologist Maurice Nicoll.
14th March
Alberto Massimo
'Scandal in opera and in life'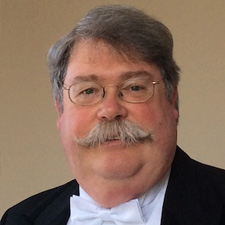 As decades pass by, what is often deemed a scandal in one era can be perceived quite differently by another generation as norms and society changes. A headline such as " Downing Street has a Bastard " would never appear nowadays. Alberto Massimo, performer, maestro and lecturer specialist in Romantic Opera, will guide you through key moments in Wagner's life, which caused a scandal, including his constant borrowing and debts. Did these have an immediate effect on his musical compositions? Come and find out.
Maestro Alberto Massimo graduated BMus in trumpet, double Bass, and composition in 1984. He studied conducting and was Maestro di Capella at the Basilica di Santa Cecilia, and worked with principal singers at the Teatro dell' Opera in Rome. He obtained a postgraduate Diploma in Music at the University of Edinburgh in 1991 and was appointed Musical Director of the Edinburgh Chamber Orchestra.
Alberto has held a number of organist's posts in Edinburgh and is currently Director if Music at Greenbank Parish Church.
10th April
Paul Dawson-Bowling
'Rienzi' Study Day'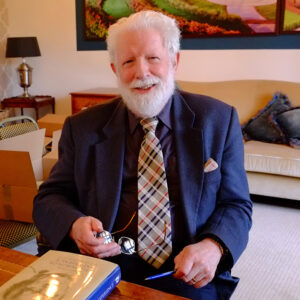 Paul Dawson-Bowling is the author of The Wagner Experience and its Meaning to us (2013). For some 30 years he was a principal reviewer for Wagner News and has published articles in the UK and America. During the Study Day he will give details of various aspects of Wagner's first successful opera.
15th May
Katy Hamilton and Flora Wilson
Katy Hamilton: 'Wagnerism, "Smetana-ism", and cosmopolitan Bohemians'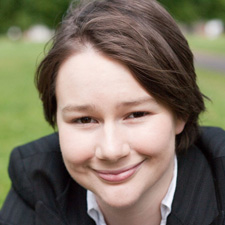 In 1868, Bedřich Smetana's third opera Dalibor was criticised for being 'too Wagnerian'. But this was a strange criticism to level at a time when many Czech composers felt that Wagner provided a useful model for advancing the cause of nationalist opera in Bohemia. We explore this curious rift in Czech musical thinking, and the roles that Smetana and Dvořák came to play in the debates of the day.
Dr. Katy Hamilton is one of the UK's most sought-after speakers on music, providing talks for a host of organisations including the Southbank Centre, BBC Proms, Ryedale Festival and Oxford Lieder Festival. In addition, she regularly writes programme notes for the Salzburg Festival, Wigmore Hall and Philharmonia Orchestra, and is a frequent contributor to BBC Radio 3. Katy is an editor of the books Brahms in Context (2019) and Brahms in the Home and the Concert Hall (2014) and has also published widely on the music of the nineteenth and early twentieth centuries. She has taught at the Royal College of Music, the University of Nottingham, Middlesex University and City Lit. You can find out more about her work at http://www.katyhamilton.co.uk/.
Flora Willson: 'Vaterländisch Bel Canto or Bayreuth bark? Wagner and Italian Opera'.
'Since the mid-19th century, singers, critics and scholars have placed Wagner and his Italian contemporaries at opposite poles of the operatic spectrum. This talk investigates both Wagner's own mixed views of Italian opera and the surprising importance of bel canto singing to Wagnerian performance in the late 19th century.'
Dr. Flora Willson is a Lecturer in Music at King's College London. Her teaching and research focus on 19th-century music (particularly opera) and its relationship to urban culture, and she is currently finishing an academic book about operatic culture in 1890s London, Paris and New York. She also writes about music for The Guardian and Opera magazine, provides programme notes and talks for institutions including English National Opera, Glyndebourne and Royal Opera House, and is a regular contributor to BBC Radio 3 broadcasts.