Forthcoming Events
During the Covid-19 pandemic, all events are being delivered online via Zoom.
Admission: free of charge to all RWVI member societies and other visitors to this site
Booking: click the booking button for the event you would like to attend, and we will notify you with a link to join the talk ahead of the Zoom event.
Student membership of the Society is also free.
2020
18th October
Jeremy Coleman
'Richard Wagner in Paris: Translation, Identity, Modernity'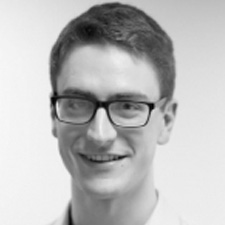 Jeremy Coleman will present an introduction to his recently published monograph Richard Wagner in Paris (The Boydell Press, 2019) which offers a different view of Wagner's notorious relationship with Paris and French culture. The presentation will also explore wider issues around the case of Wagner and Paris including translation (both literary and operatic), foreign influences and the commodification of art.
Jeremy Coleman is currently Lecturer in the Department of Music at the University of Malta, having previously been a Teaching Fellow in Music at the University of Aberdeen. He was educated at the Aberdeen Grammar School, Clare College Cambridge and King's College London, where he earned a PhD in Musicology. He has contributed to various publications including The Cambridge Wagner Encyclopedia, The Wagner Journal and Current Musicology, and is also active in the Aberdeen area as a pianist with particular interests in chamber music and song accompaniment.
15th November
Philip White
'Experience with the Bayreuth Festival Chorus'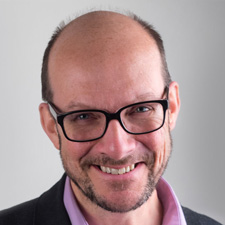 Philip White is Head of Opera at the Royal Conservatoire of Scotland, and Head of Music and Chorus Master at Grange Park Opera. Philip was Chorus Master of the Royal Danish Opera from 2004 to 2012 and for the past ten years has been Assistant Chorus Master at the Bayreuth Festival in Germany. In his talk Philip will outline his various experiences with the Bayreuth Festival Chorus.
6th December
Annual General Meeting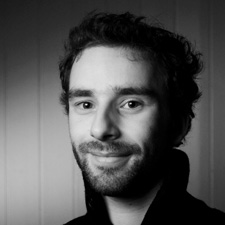 Michael Graham 2019 Stipendiat
'Bayreuth 2019: A Young Conductor's Perspective'
Michael is a conductor and composer based in Edinburgh. He studied Music at the University of Edinburgh, graduating with a Bachelors degree in 2013 and a postgraduate Masters in 2015. He has studied with some of the UK's leading conducting teachers, including Alasdair Mitchell, Sian Edwards, Gary Walker and Denise Ham.
Early in 2019, Michael was honoured to be awarded the Wagner Society of Scotland's Bayreuth Scholarship to fund music studies in Germany in August. He has thrice received Young Conductor's Awards from the Association of British Choral Directors and recently completed a placement with the Strathclyde University Chamber Choir through the Association's Apprentice Conductor scheme, with mentorship from Alan Tavener. He was awarded the Ian-Pitt Watson Conducting Prize in 2013 and has also received travel bursaries from the University of Edinburgh and Early Music Forum of Scotland.
Michael enjoys a portfolio career in music and currently conducts the Bathgate Concert Orchestra, Falkirk Tryst Orchestra, Edinburgh Mandolin and Guitar Orchestra and Edinburgh Recorder Ensemble. Alongside composition and arrangement work, he regularly collaborates in chamber music projects and is active as an accompanist and church musician. He also writes as a reviewer for several music publications including the British Society of Eighteenth Century Studies.
17th January
Derek Williams
'Siegfried Wagner: Living in the Shadow of Paterfamilias'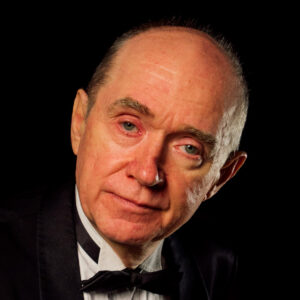 Dr Derek Williams has been Chair of the Wagner Society of Scotland since 2017. Alongside his career as a teacher of composition, orchestration and pianoforte at Edinburgh University, Derek has been self-employed variously as composer, conductor, musical director and record producer for a range of international clients including Sir Robert Helpmann, Sir Howard Morrison and Caroline O'Connor. He has been regularly commissioned as orchestrator, composer and conductor with 27 IMDb feature film credits, and 33 Discogs recording credits. This talk on Siegfried Wagner's life as a husband and as a composer living in the shadow of his famous father will be Derek's third talk for the Society, having previously given lectures titled Wagner and the Third Reich, and Wahnfried: 'My Delusions Have Found Peace'.

14th February
John Anderton
'The Chorus in Wagner's Operas'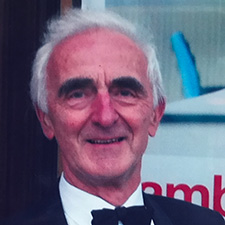 John will describe the role of the chorus in Wagner's operas taking into account his experience in singing in the Edinburgh Festival Chorus during concert performances of Wagner's operas in the Edinburgh International Festival. As well as being the Secretary of the Wagner Society of Scotland, John obtained a BA in Opera Studies with the Rose Bruford College/ Manchester University. His thesis for his Honours Degree was 'The Operas of Twentieth Century Scottish Composers'.

14th March
Kevin Stephens
'Liszt and Wagner: friends, relatives, influences'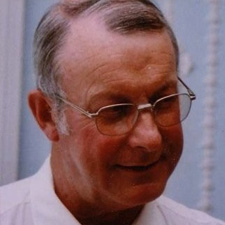 Kevin will explore the changing relationship between Liszt and Wagner, from Wagner's initial fawning approaches to the famous Liszt, through their years of deep friendship, their falling out when Wagner and Cosima got together and their final reconciliation as Bayreuth took shape. Throughout Kevin will look at musical influences passing backwards and forwards between the two.
Kevin Stephen has had a portfolio career in music and opera including stints as a publisher, author, critic, festival director, administrator, consultant, lecturer and tutor on the Rose Bruford opera degree course. He spends time as a pub pianist, a season at Butlins and many appearances live on the stage of the Royal Opera House.
18th April
Stephen Johnson
'Janne's Rhine Journey'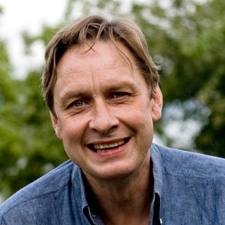 When Sibelius compared writing symphonies to following a river, was he remembering his own journey down the Rhine in 1894, just before his pilgrimage to Bayreuth? However much later commentators protested that the mature Sibelius was untouched by Wagner, the evidence is that the music left a profound and lasting impression. What Sibelius learned fromWagner – in style and in musical thinking – and how he transformed it into something utterly personal, is examined in this illustrated talk.
Writer, broadcaster and composer Stephen Johnson is theauthor of books on Beethoven, Bruckner, Wagner and Mahler.For 14 years he presented BBC Radio 3's Discovering Music.
16th May
Matthew Shiel
'Wagner and Liszt: transcriptions of a love triangle'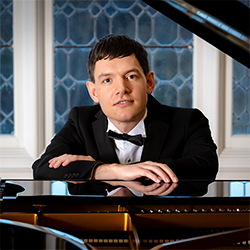 One of the most valuable tasks that the piano virtuoso Franz Liszt undertook for Richard Wagner was to transcribe his operas for piano, disseminating Wagner's music far beyond the Bayreuth Festspielhaus to the domestic home audience. Their published correspondence strongly suggests they were madly in love; this lecture explores the nature of said love and the role Cosima Wagner (née Liszt) may have played in this unusual love triangle.
Matthew Shiel is an Honours (first class) graduate in piano, harpsichord and organ performance at the Royal Conservatoire of Scotland where he won several academic and performance prizes including the Mary and Raymond Thomson Organ Scholarship, Bach Prize for Piano, Harpsichord & Organ and Agnes Millar Prize for Outstanding Harmony & Counterpoint.  After serving four years as Director of Music, Choirmaster and Organist of Fairmilehead, Church of Scotland, he was appointed lecturer in interdisciplinary improvisation at Edinburgh Napier University.  Creative Scotland awarded him a bursary to study Dalcroze Eurythmics with Monica Wilkinson. He is currently associate piano teacher to Alison House, Edinburgh University alongside his private piano tuition studio in Edinburgh City Centre. Matthew Shiel will make his concerto debut this summer as solo pianist with the Abbotsford String Orchestra conducted by Derek Williams, as part of the Edinburgh Festival Fringe playing Mozart's Piano Concerto in D minor (K.466) alongside the world première of Alfredo Caponnetto's Baroque Concerto.