Forthcoming Events
All events are held at Edinburgh Society of Musicians
3 Belford Road, EH4 3BL (by Dean Bridge)
Admission: £7 members; £10 non-members, students free on production of student ID.
Student membership of the Society is also free.
2020
18th October
Jeremy Coleman
'Richard Wagner in Paris: Translation, Identity, Modernity'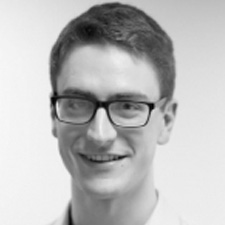 Jeremy Coleman will present an introduction to his recently published monograph Richard Wagner in Paris (The Boydell Press, 2019) which offers a different view of Wagner's notorious relationship with Paris and French culture. The presentation will also explore wider issues around the case of Wagner and Paris including translation (both literary and operatic), foreign influences and the commodification of art.
Jeremy Coleman is currently a Teaching Fellow in Music at the University of Aberdeen. He was educated at the Aberdeen Grammar School, Clare College Cambridge and King's College London, where he earned a PhD in Musicology. He has contributed to various publications including The Cambridge Wagner Encyclopedia, The Wagner Journal and Current Musicology, and is also active in the Aberdeen area as a pianist with particular interests in chamber music and song accompaniment.
15th November
Philip White
'Experience with the Bayreuth Festival Chorus'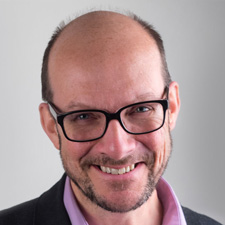 Philip White is Head of Opera at the Royal Conservatoire of Scotland, and Head of Music and Chorus Master at Grange Park Opera. Philip was Chorus Master of the Royal Danish Opera from 2004 to 2012 and for the past ten years has been Assistant Chorus Master at the Bayreuth Festival in Germany. In his talk Philip will outline his various experiences with the Bayreuth Festival Chorus.
6th December
Annual General Meeting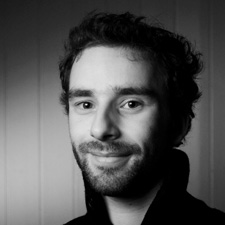 Michael Graham 2019 Stipendiat
'Bayreuth 2019: A Young Conductor's Perspective'
10th January
Paul Dawson-Bowling
'Bowling Study Day on Rienzi'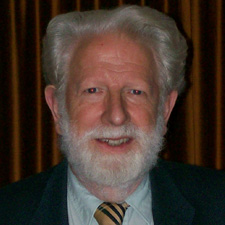 Paul Dawson-Bowling is the author of The Wagner Experience and its Meaning to us (2013). For some 30 years he was a principal reviewer for Wagner News and has published articles in the UK and America. During the Study Day he will give details of various aspects of Wagner's first successful opera.
14th February
John Willmett
'Wagner's Die Meistersinger: Renunciation of Self and the World'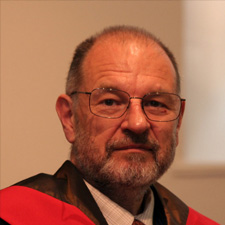 John Willmett was a music teacher in schools, latterly at Daniel Stewarts and Melville College. He has doctorates in Music and Religious Studies, and was president of the Edinburgh Society of Musicians. He is writing a book on C. G. Jung's pupil, Scottish analytical psychologist Maurice Nicoll.
John will speak about the renunciation of self and the world, mythicized in the symbols of the world of medieval guilds, and articulated in the Romantic understanding of the musical language of J. S. Bach.
14th March
Kevin Stephens
'Liszt and Wagner: friends, relatives, influences'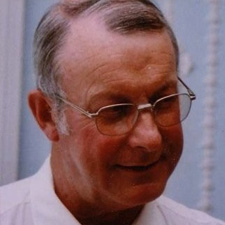 Kevin will explore the changing relationship between Liszt and Wagner, from Wagner's initial fawning approaches to the famous Liszt, through their years of deep friendship, their falling out when Wagner and Cosima got together and their final reconciliation as Bayreuth took shape. Throughout Kevin will look at musical influences passing backwards and forwards between the two.
Kevin Stephen has had a portfolio career in music and opera including stints as a publisher, author, critic, festival director, administrator, consultant, lecturer and tutor on the Rose Bruford opera degree course. He spends time as a pub pianist, a season at Butlins and many appearances live on the stage of the Royal Opera House.
18th April
Stephen Johnson
'Janne's Rhine Journey'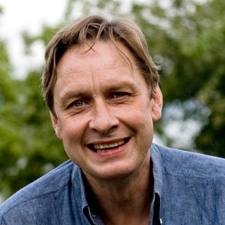 When Sibelius compared writing symphonies to following a river, was he remembering his own journey down the Rhine in 1894, just before his pilgrimage to Bayreuth? However much later commentators protested that the mature Sibelius was untouched by Wagner, the evidence is that the music left a profound and lasting impression. What Sibelius learned fromWagner – in style and in musical thinking – and how he transformed it into something utterly personal, is examined in this illustrated talk.
Writer, broadcaster and composer Stephen Johnson is theauthor of books on Beethoven, Bruckner, Wagner and Mahler.For 14 years he presented BBC Radio 3's Discovering Music.
16th May
Alberto Massimo
'Scandal in opera and in life'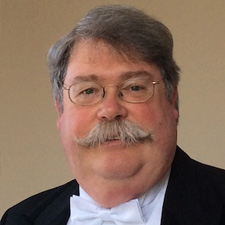 As decades pass by, what is often deemed a scandal in one era can be perceived quite differently by another generation as norms and society changes. A headline such as " Downing Street has a Bastard " would never appear nowadays.
Alberto Massimo, performer, maestro and lecturer specialist in Romantic Opera, will guide you through key moments in Wagner's life, which caused a scandal, including his constant borrowing and debts. Did these have an immediate effect on his musical compositions? Come and find out.
Maestro Alberto Massimo graduated BMus in trumpet, double Bass, and composition in 1984. He studied conducting and was Maestro di Capella at the Basilica di Santa Cecilia, and worked with principal singers at the Teatro dell' Opera in Rome. He obtained a postgraduate Diploma in Music at the University of Edinburgh in 1991 and was appointed Musical Director of the Edinburgh Chamber Orchestra. Alberto has held a number of organist's posts in Edinburgh and is currently Director if Music at Greenbank Parish Church.