The Wagner Society of Scotland has been promoting and exploring the works of Richard Wagner since 1984. We hold
monthly meetings
 with guest Speakers from October to May and an annual 
Residential Study Course
 at Gartmore House Hotel in September and participate in the RWVI Annual 
Bayreuth Scholarship
.
NEXT EVENTS
19th February
Derek Williams
'The Christianity of Richard Wagner'
Like Christianity, the redemptive power of Love is the central controlling idea in all of Wagner's operas, and he was one of the few composers versed in Philosophy and Theology.  Yet some manifestations such as incest and adultery in Die Walküre remain shocking, even to contemporary audiences.
Wagner was especially interested in German Idealism, and the thought of figures such as Schopenhauer, Feuerbach and Hegel, so he fits the mould of a socialist rather than that of a proto-Nazi, his notorious antisemitism notwithstanding.
Of all the books in Wagner's private library in Dresden, his copy of Luther's translation of the New Testament was the most heavily annotated, yet his preparatory study for an opera 'Jesus of Nazareth' never got beyond the stage of sketches.  Nevertheless, despite his often hostile attitude towards the Catholic Church, Wagner pestered his Jewish friends to undergo baptism and convert to Christianity.  However, he was unable to convince Hermann Levi to convert ahead of conducting the premiere of Parsifal.
This talk discusses the essence of Christianity and examines Wagner's place in it.
As well as being Chair of the Wagner Society of Scotland, Derek Williams is on the Associated Staff of the University of Edinburgh as a lecturer/tutor in music. He has been orchestrator, composer, conductor and freelance musician for 27 feature films, television documentaries, mini-series, with 33 recording credits, and he has been a frequent conductor of orchestras such as Victoria Philharmonic Orchestra, East Lothian Festival Orchestra and many others. Many of the media to which he has contributed have gone on to critical and popular acclaim, including Los Angeles Film Festival, Indiefilms, BAFTA, Best Film Score (NZ), an Oscar, Platinum sales and Australian Aria Award nomination.
Derek's range of international clients have included Torvill and Dean, Sir Robert Helpmann, Cameron Mackintosh and Caroline O'Connor, and his work has been performed at the Royal Albert Hall and Garrick Theatre (London), Sydney Opera House. As a young chorister he performed in Westminster Abbey, Kings College Cambridge, the White House and Lincoln Centre, New York.
19th Mar 2022
6:30-8:00pm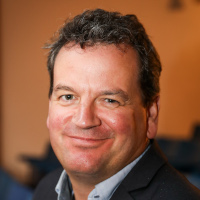 Michael Downes
'From Dresden to Bayreuth: tracing the creation of The Ring'