The Wagner Society of Scotland has been promoting and exploring the works of Richard Wagner since 1984. We hold
monthly meetings
 with guest Speakers from October to May and an annual 
Residential Study Course
 at Gartmore House Hotel in September and participate in the RWVI Annual 
Bayreuth Scholarship
.
NEXT EVENTS
Please note, from October, all monthly talks are being delivered online via Zoom. A link to join the Zoom meeting will be sent to you closer to the event, once you have obtained your ticket for the event.
---
NEXT TALK
16th January
Professor Matthew King
'Wagner: an imagined Symphony'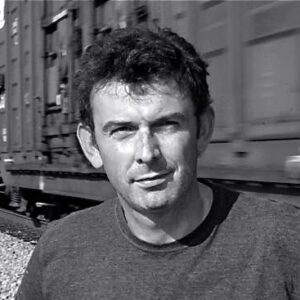 A talk on 'Symphony: Richard Wagner in Venice', a recently commissioned work by Professor King, which makes use of late unfinished sketches by Wagner.
At the end of his life, Wagner seems, in the wake of Parsifal, to have decided to retire from operatic work and focus exclusively on instrumental composition. In her diary Cosima Wagner frequently mentioned her husband's new preoccupation and Wagner produced several thematic sketches during this period, which have been published John Deathridge's book, Wagner Beyond Good and Evil. These tantalising fragments have been the inspiration behind my 2021 orchestral composition: Symphony: Richard Wagner in Venice.
Matthew King is Professor of Composition at Guildhall School of Music & Drama. Described by Judith Weir, Master of the Queen's Music, as "one of Britain's most adventurous composers, utterly skilled, imaginative and resourceful", King's recent works include an on-going sequence of more than 20 single-movement piano sonatas since 2019, and a piano concerto, premiered in San Diego in June 2018. His chamber opera The Snow Queen has been produced many times since its premiere in 1992, most recently in Ljubljana in 2019 – 2020, and his chamber opera The Pied Piper had productions in Salzburg and Nuremberg in 2018. Reviewers have described his music as "exhilarating" (The Sunday Times) and "teeming with ideas…with a jauntiness of rhythm and texture" (The Times) as well as possessing "distinctive beauty with disarming theatre sense" (Independent on Sunday).