Forthcoming Events
Owing to ongoing concerns re Covid-19, all talks will be delivered over Zoom, and all bookings must be made via Eventbrite via the links provided for each talk. A link to the Zoom meeting will be sent prior to the talk to all current ticket holders.
Admission:
Zoom: £10 for non-members, £5 for members. Free for students.
Student membership of the Society is free.
2021
10th October
25th Anniversary Celebration / Linda Esther Gray
'Wagner and Me! Before, During and After'
I have tried to put Wagner himself at the very centre of this occasion and I am sorry not to be able to ask him to sit beside me during the talk, but I can try to bring him to life for you through my own music making, my interest in his words, and our imaginations. During the talk I will try to take you with me inside the sounds and thoughts of the singers, myself and others, who have had the joy of performing Wagner's dramatic works and who have tried to bring their thoughts and voices as close to what they imagine Wagner would have wanted. Without the singer, Wagner's music making would have been very different and so tonight you watch and listen to the music which you know intimately, through the open heart of a singer.
Linda Esther Gray
Linda was born in Scotland and in the second half of her short career specialised in singing Wagner. After a near fatal illness, she retired from the stage with a heavy heart because her voice and her body no longer spoke to each other with ease. Her personal life was in crisis and survival itself was all she could hope for. However, with loving care from her family and a few years of psychotherapy, she began to recover vocally and was glad to share her knowledge of singing with others, both through teaching and through writing. Her five books all have singing as their theme one way or another. Her understanding both of the human voice and of the emotions involved with singing at the highest level have given her many happy moments when other singers she has worked with have reach their own goals. More recently she has become a founder member of a group called Re-Sound, whose aim is to help singers who, for whatever reason, have stumbled on the singing road, and this gateway to helping singers has given her a new lease of life. Linda is now 73 years old and she has not missed a single day either thinking about or practising her own technique.
14th November
Philip White
'Experience with the Bayreuth Festival Chorus'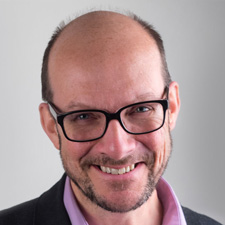 Philip White is Head of Opera at the Royal Conservatoire of Scotland, and Head of Music and Chorus Master at Grange Park Opera. Philip was Chorus Master of the Royal Danish Opera from 2004 to 2012 and for the past ten years has been Assistant Chorus Master at the Bayreuth Festival in Germany. In his talk Philip will outline his various experiences with the Bayreuth Festival Chorus.
5th December
Annual General Meeting
16th January
Professor Matthew King
'Wagner: an imagined Symphony'
A talk on 'Symphony: Richard Wagner in Venice', a recently commissioned work by Professor King, which makes use of late unfinished sketches by Wagner.
At the end of his life, Wagner seems, in the wake of Parsifal, to have decided to retire from operatic work and focus exclusively on instrumental composition. In her diary Cosima Wagner frequently mentioned her husband's new preoccupation and Wagner produced several thematic sketches during this period, which have been published John Deathridge's book, Wagner Beyond Good and Evil. These tantalising fragments have been the inspiration behind my 2021 orchestral composition: Symphony: Richard Wagner in Venice.
Matthew King is Professor of Composition at Guildhall School of Music & Drama. Described by Judith Weir, Master of the Queen's Music, as "one of Britain's most adventurous composers, utterly skilled, imaginative and resourceful", King's recent works include an on-going sequence of more than 20 single-movement piano sonatas since 2019, and a piano concerto, premiered in San Diego in June 2018. His chamber opera The Snow Queen has been produced many times since its premiere in 1992, most recently in Ljubljana in 2019 – 2020, and his chamber opera The Pied Piper had productions in Salzburg and Nuremberg in 2018. Reviewers have described his music as "exhilarating" (The Sunday Times) and "teeming with ideas…with a jauntiness of rhythm and texture" (The Times) as well as possessing "distinctive beauty with disarming theatre sense" (Independent on Sunday).

13th February
Professor David Gosling
'The Perfect Wagnerite: George Bernard Shaw on opera and Wagner from 1876 to 1898'
Dr David Gosling is a retired educationalist and lecturer in philosophy, and a member of the Wagner Society of Manchester. In recent years he has united his philosophical interests and his passion for Wagner on the influence of Schopenhauer and Nietzche, on which he has spoken to the Society in the past.

13th March
Alberto Massimo
'Scandal in opera and in life'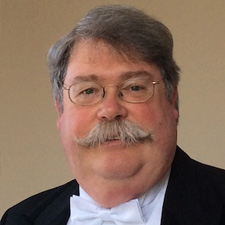 As decades pass by, what is often deemed a scandal in one era can be perceived quite differently by another generation as norms and society changes. A headline such as "Downing Street has a Bastard" would never appear nowadays. Alberto Massimo, performer, maestro and lecturer specialist in Romantic Opera, will guide you through key moments in Wagner's life, which caused a scandal, including his constant borrowing and debts. Did these have an immediate effect on his musical compositions? Come and find out.
Maestro Alberto Massimo graduated BMus in trumpet, double Bass, and composition in 1984. He studied conducting and was Maestro di Capella at the Basilica di Santa Cecilia, and worked with principal singers at the Teatro dell' Opera in Rome. He obtained a postgraduate Diploma in Music at the University of Edinburgh in 1991 and was appointed Musical Director of the Edinburgh Chamber Orchestra.
Alberto has held a number of organist's posts in Edinburgh and is currently Director if Music at Greenbank Parish Church.
10th April
Tomas Leakey – 2020 Bayreuth Stiftung winner: Wagner in Miniature
Tomas will give a general background to the history and practice of performing orchestral works and opera in reduced orchestration. He will then look at this from the perspective of the Mahler Players, a chamber orchestra he founded in 2013, which has largely specialised in the performance of large-scale works in chamber orchestra versions. In particular, this has recently included several works by Wagner, including large orchestral "fantasies" from Götterdämmerung and Parsifal and Act 1 from Die Walküre. He will play excerpts comparing the full and reduced versions and show some of the differences to the scoring to try to convey a sense of how a work originally for 120 musicians can be conveyed effectively by 30 or fewer.
Tomas Leakey is the Music Director of the Mahler Players, a Highland-based chamber orchestra which he founded in 2013 and with which he has conducted many performances of works by Mahler, including Symphonies 1, 4, 5, 9, Adagiofrom 10, Das Lied von der Erde and most of the other song cycles. He has also commissioned and given the world premieres of several new works, including Birth-Rebirth by leading Scottish composer Stuart MacRae. The orchestra was described as "outstanding" and "Scotland's best-kept musical secret" by Michael Tumelty in the Herald Scotland.
He is currently leading the orchestra through the Wagner Project, and in 2019 conducted three complete performances of Act 1 from Die Walküre, in a new specially-commissioned chamber orchestra version by Matthew King and Peter Longworth, with renowned soloists Peter Wedd and Claire Rutter.
Tomas began his musical life as a trombonist in the Highland Regional Youth Orchestra and studied conducting initially with George Hurst at the Sherborne Summer School of Music and then with Denise Ham at the London Conducting Academy. He undertook post-graduate study in orchestral conducting at the Royal Welsh College of Music and Drama and has taken part in a wide variety of masterclasses, including the Orkney Conductors' Course with the late Maestro Alexander Vedernikov.
15th May
DOUBLE BILL: Katy Hamilton and Flora Wilson
Katy Hamilton: 'Wagnerism, "Smetana-ism", and cosmopolitan Bohemians'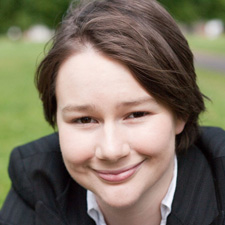 In 1868, Bedřich Smetana's third opera Dalibor was criticised for being 'too Wagnerian'. But this was a strange criticism to level at a time when many Czech composers felt that Wagner provided a useful model for advancing the cause of nationalist opera in Bohemia. We explore this curious rift in Czech musical thinking, and the roles that Smetana and Dvořák came to play in the debates of the day.
Dr. Katy Hamilton is one of the UK's most sought-after speakers on music, providing talks for a host of organisations including the Southbank Centre, BBC Proms, Ryedale Festival and Oxford Lieder Festival. In addition, she regularly writes programme notes for the Salzburg Festival, Wigmore Hall and Philharmonia Orchestra, and is a frequent contributor to BBC Radio 3. Katy is an editor of the books Brahms in Context (2019) and Brahms in the Home and the Concert Hall (2014) and has also published widely on the music of the nineteenth and early twentieth centuries. She has taught at the Royal College of Music, the University of Nottingham, Middlesex University and City Lit. You can find out more about her work at http://www.katyhamilton.co.uk/.
Flora Willson: 'Vaterländisch Bel Canto or Bayreuth bark? Wagner and Italian Opera'.
'Since the mid-19th century, singers, critics and scholars have placed Wagner and his Italian contemporaries at opposite poles of the operatic spectrum. This talk investigates both Wagner's own mixed views of Italian opera and the surprising importance of bel canto singing to Wagnerian performance in the late 19th century.'
Dr. Flora Willson is a Lecturer in Music at King's College London. Her teaching and research focus on 19th-century music (particularly opera) and its relationship to urban culture, and she is currently finishing an academic book about operatic culture in 1890s London, Paris and New York. She also writes about music for The Guardian and Opera magazine, provides programme notes and talks for institutions including English National Opera, Glyndebourne and Royal Opera House, and is a regular contributor to BBC Radio 3 broadcasts.